[vc_row][vc_column][vc_column_text]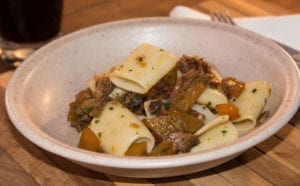 It was a bit 'that we did not propose the recipes on our site, but with the temperature that there is an excellent recipe, taken directly from the notebook of our "Grandma Maria".
Here is a recipe with very autumn flavors and colors; easy to prepare and very tasty dish![/vc_column_text][vc_custom_heading text="Products used in this recipe" use_theme_fonts="yes"]
[/vc_column][/vc_row]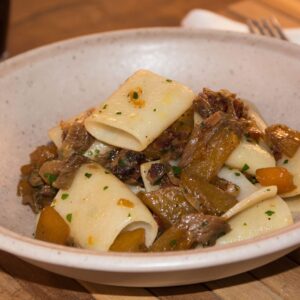 Paccari with Pumpkin, Mushrooms and Bacon
Paccari with pumpkin, dried mushrooms and crispy bacon.
Ingredients
180

gr.

paccari

1

n.

onion

red

300

gr.

pumpkin

(pulp)

100

gr.

bacon

diced

q.s.

salt

q.s

pepper

2

spoon

olive oil

extra virgin

10

gr.

porcini mushrooms

dry
Instructions
In a large frying pan heat two tablespoons of extra-virgin olive oil and fry the onion cut into slices.

Add the diced pumpkin and sauté over a high flame for 5/6 minutes.

Add the dried mushrooms previously soaked, salt in moderation and pepper and cook over medium heat for 8/10 minutes (until the pumpkin is cooked); during cooking add the water with which the mushrooms were soaked.

Separately, in a non-stick pan, brown the diced bacon until it becomes crispy.

Gather together and add a sprinkling of chopped parsley.

Sauté the pasta with the sauce.

Serve hot with a sprinkling of ground pepper.