[vc_row][vc_column][vc_column_text]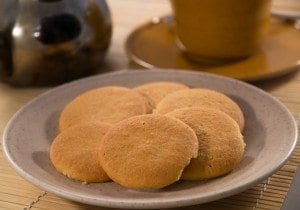 And here's another recipe taken from the cookbook of 'Nonna Maria', the Butter Cookies.
These really tasty biscuits are perfect for breakfast, to accompany a cup of tea at mid-day, after dinner … in short, I am a real treat to be eaten at any time![/vc_column_text][vc_custom_heading text="Products used in this recipe" font_container="tag:h3|text_align:left" use_theme_fonts="yes"]
[/vc_column][/vc_row]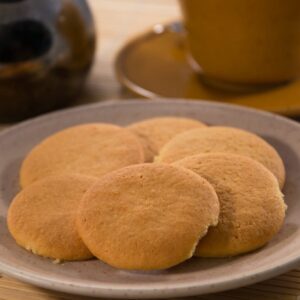 Butter Cookies
Ingredients
500

gr.

butter

625

gr.

flour

375

gr.

sugar

1

packet

yeast for desserts

2

n.

eggs

1

packet

vanillin
Instructions
Leave the butter out of the fridge for a few hours so that it softens and is therefore easier to work with.

Add sugar and cream the butter until a spongy foam.

Add to the mix the eggs and continue kneading the dough cookies until they are perfectly blended.

Combine the dough the flour sifted with baking powder and teaspoon of vanilla extract; then knead by hand biscuits until dough is smooth.

Wrap the cookie dough with plastic wrap and let rest in refrigerator for about an hour.

Roll out the dough on a lightly floured surface.

Give the desired shape and placed cookies on a baking sheet covered with parchment paper.

Bake cookies at 180 ° for 20 minutes.

Far Cool the biscuits and bon appetit!
Notes
If you wish, you can garnish with chopped cookies, chocolate chips, sugar, etc ...