[vc_row][vc_column][vc_column_text]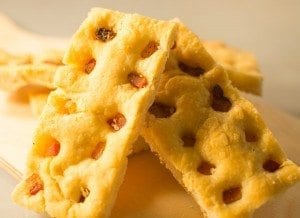 And here's another recipe found in the notebook of my great-grandmother Maria, Focaccia with bacon, a loaf of Grain flour type (0) with the addition of diced bacon spread.
This focaccia very tasty and nutritious has been for decades one of the snacks of my grandparents and parents![/vc_column_text][vc_custom_heading text="Products used in this recipe" font_container="tag:h3|text_align:left" use_theme_fonts="yes"]
[/vc_column][/vc_row]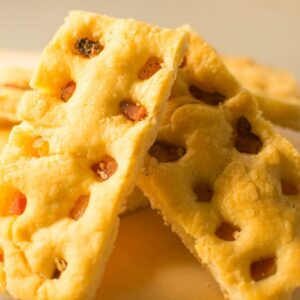 Focaccia with Bacon
Focaccia made with Grain flour type (0) with stretched bacon into cubes.
Ingredients
500

gr.

flour

30

gr.

brewer's yeast

q.s.

salt

250

ml.

water

q.s.

oliv oil

extra virgin

100

gr.

bacon

small cubes
Instructions
Dissolve yeast in warm water.

Put the flour in a large bowl and add the water with the yeast, 4 spoons of olive oil and a pinch of salt and mix well for 15 minutes.

Let rise for 2 hours.

Oil well for the bottom of the pan and lie down over the dough, let it rise again in the pan for half hour.

Take the bacon into cubes and distribute them in the dough, press down into the dough.

With an oil brush with olive oil the surface of the focaccia and salt (use little salt because the bacon already contains salt)

Heat oven to 200 ° C. and cook for 25 minutes.

Serve as desired; hot, warm or cold.