The wild boar sausage is typical Tuscan cold cut, produced with accurately selected and degreased  wild boar meat and a portion of pork. The pork meat is used to make the product sweeter and the texture softer.
To produce the Wild Boar Sausage the meat is ground rather thin, then, salt and a mixture of spices, like pepper and garlic are added.
When the mixture is ready it is stuffed in a natural casing and subsequently bound in a small roll, approximately five centimetres; a brief hot drying phase, the wild boar sausages are hung in a well ventilated room to mature. Because of the sausages small calibre, this product does not require a long maturation and is ready to be eaten after 3-5 weeks of seasoning.
The taste of Wild Boar Sausage is very marked, intense and fragrant, a delight for the lovers of wild meat.
This exceptional cured meat, a product of the Artigianale Salumificio Gombitelli, is used in various recipes. It is often present, cut into thick slices in the buffets of appetizers of Versilia, and always finds its place in platters of meats in restaurants and wine shops; it is tasty for daring culinary experiments with cheese, honey, and balsamic vinegar. The Wild Boar Sausage, according to an ancient Tuscan recipe, can also be preserved in extra virgin olive oil, with the addition peppercorns and Bay leaves, and be consumed even after many months This particular process, as well as conserving it much longer, donates to it a particular aroma and flavour.
The Wild Boar Sausage goes well with Tuscan red wines.
Ingredients
Pork, pork fat, wild boar meat 30% , salt, wildflower honey, herbs and spices, antioxidant: E300-E301, preservatives: E250-E252.
Produced and packaged by Salumificio Artigianale Gombitelli di Triglia M. & T. s.n.c. Via dei norcini, 4719/4725 Gombitelli – 55041 Camaiore (LU)
Store in cool place.
100% ITALIAN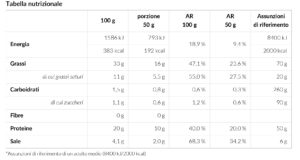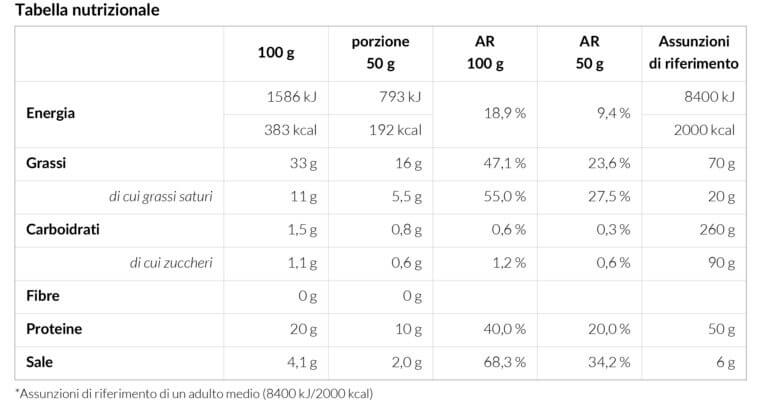 With which wine match it
Chianti colli fiorentini
DOCG vivid red wine, tending toward garnet with refinement is produced from the hills around the Florence. Intensely vinous nose, sometimes with a scent of violet and with more pronounced fineness during the ageing; harmonious taste, slightly tannic, which during the refinement becomes more soft and velvety.
Fiano d'Avellino
DOCG pale yellow wine with greenish highlights from Campania; fine and austere bouquet with notes of mint, sage, white peach, to follow the aroma of white chocolate and citrus; Refine taste, not very full-bodied but full favoured and satisfying, savour final with dense floral and mentholated notes.
Chardonnay
Straw yellow DOC wine from oriental little hills of Friuli; floral and embracing bouquet with scents of jasmine, buttercup, wild rose, with delicate hints of white moss and custard; elegant, fresh and pleasant taste with notes of tangerine, pineapple and nashi pear, in the final are perceptible scents of healing herbs.