[vc_row][vc_column][vc_column_text]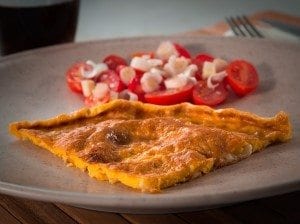 And here is another typical recipe Gombitelli I fished in the quadernino 'Grandmother Maria', the omelette with Pecorino; very easy to make and tasty dish.
The ingredients in this recipe are only the eggs, DOP Tuscan Fresh Pecorino and a drop of Extra Virgin Olive Oil to grease the pan.[/vc_column_text][vc_custom_heading text="Products used in this recipe" font_container="tag:h3|text_align:left" use_theme_fonts="yes"]
[/vc_column][/vc_row]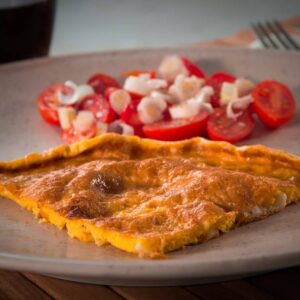 Omelet with Pecorino Cheese
Omelet with diced Pecorino Fresco.
Ingredients
3

eggs

60

gr.

DOP fresh Tuscan Pecorino

2

spoons

extra virgin olive oil

q.s.

salt

q.s.

pepper
Instructions
Beat eggs in a bowl with a sprinkling of pepper and a pinch of salt.

Cut the pecorino cheese into very small cubes.

Combine the beaten egg and the pecorino cheese.

Heat the oil in a large frying pan and cook the frittata on both sides.

Serve hot.