Gentile D'Alfò is a truly special salami. And it is not only for its aroma and its fine and tasty pasta but because this salami with tarragon was suggested to this family of master butchers, precisely by an ancestor who arrived in a dream. Tarragon is an aromatic plant (Artemisia dracunculus) that has many properties. Its use was not in the choices of the Gombitelli salami factory but it entered the shortlist of our products suggested by the great-grandfather. Tarragon also known as "Serpentine grass" or "Estragon or Tarragona" is not used much in cured meats and you will certainly not find a product like Gentile d'Alfò.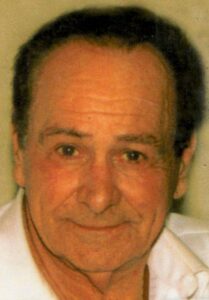 We could only dedicate this fine-grained salami to our ancestor where this spice is present in large quantities. Tarragon is a widely used plant in Tuscany. It seems to have arrived here thanks to Charlemagne in 774 and precisely in the beautiful (and at that time rich) Abbey of Sant'Antimo near Montalcino. In fact in the Siena area it is customary to make a sauce, like Francia, with tarragon.
It has a slightly bitter, slightly spicy flavor. Digestive, stimulating the appetite but also a natural flavor enhancer, tarragon is perfect for making this salami even more appetizing.
The butcher's ancestor knew a lot and Gentile d'Alfò is in fact a tasty and delicate salami at the same time. The dried spice visually darkens seasoned meats and gives a unique flavor, precious and different from the usual beloved of more radish palates and in search of new flavors.
The Gentile d'Alfò is perfect in aperitifs but lends itself, more than other salamis, to cooking becoming an ingredient for first courses, savory pies and much more.
Ingredients
Pork, salt, pepper, garlic, dried tarragon 1%, spices, flavourings, sugar: dextrose, antioxidant: E301, preservatives: E250-E252.
Produced in a factory where dairy products and gluten-containing ingredients are not used.
It may contain traces of walnuts and pistachios.
Salumificio Artigianale Gombitelli di Triglia M. & T. s.n.c. Via dei norcini, 4719/4725 Gombitelli – 55041 Camaiore (LU).
To be kept in a cool place.
100% ITALIAN